Neeharika
When I got my results last year (1st PUC), I was really very disappointed. Thats when I knew that I needed help & couldn't make it all by myself. Thats when I joined Akshaya Educational Foundation. The relation between the teacher & the student was very friendly & understanding. The teachers could make out where are we weak & helped us in such areas. Apart from studies we were also taught a lot of life skills and values. This place has not only helped me in my studies but also in values & to think beyond.
---
2018-04-18T18:44:15+05:30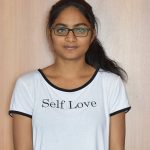 My teacher (Anil sir) is a dedicated and experienced teacher. He never fails to encourage me. I have shown tremendous improvement in my understanding of my subjects through his clear illustrations and teaching. Thank you so much for your help and support.
https://akshayaedu.com/testimonials/neeharika/