Welcome To Akshaya Educational Foundation (AEF)
Our Vision
To create a balanced youth in terms of knowledge and responsibility so that they will be part in the growth of the society.
Our Mission
We identify and develop intellectual and creative brains from a diverse group of students. Here students are encouraged to achieve their finest in academics, extra curricular activities and arts.
Our ultimate mission is to teach students to live humanely within society in order to prepare them to meet the demands and responsibilities of the future in the broader world.
Message from Founder
Education should make the student confident to face the exams and also life. Apart from the knowledge and marks, education must build the character of the student. I have seen many students becoming nervous in the exam hall and sometimes they faint. This is only because lack of confidence. Today's youth have more I.Q than earlier generation, but because of lack of proper mentoring, they are not able to reach the heights where they should be. Many people say that children are addicted to technology, which is why they are unable to perform in exams. But I say that technology is a boon to this generation. If it is used in the way it is to be used, success can be achieved in lesser time.
Every student should be made to understand his/her potential and work on them. The number of opportunities before this generation is enormous. We must make them understand their skill and flourish in that dimension.
"Start Early to be a Winner"
Why was AEF Founded?
In the year 2011, February, a neighbor came to me asking to help his son studying in 10th class. The student was below average. Only 45 days were left for exams. I guided the student, understood his weak areas and made him comfortable. The student got 82% in the final exam. Parents were very happy and suggested us to give this kind of guidance to as many students as possible. This motivated us to start in a big way.
What makes AEF Superior
At Akshaya Educational Foundation, we focus on each student individually. Depending on the skill level of the student, we mentor. We at AEF, focus more on basics, student to student interactive sessions under our supervision will fine tune the understanding of the concepts. Instead of assessing monthly once or weekly once, we assess on a day to day basis. We believe in parent-student-teacher triangle, where parent teacher are the vertices of the base and the student at pinnacle. This makes student grow fast in terms of Performance.
Meet our Makers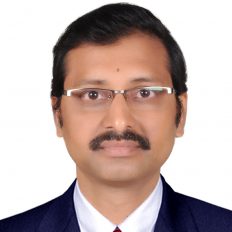 Mr. Anil Kumar
Founder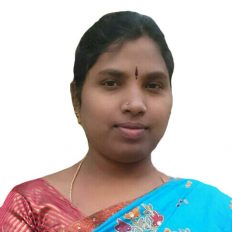 Mrs. Lalitha Anil
Co-founder